About Me
Hi!  I'm Priya, Fertility Health Coach and creator of the Awaken Life Natural Fertility Method. I help women and couples who are dealing with Unexplained Infertility, optimize their fertility and transform their health through the power of natural healing methods. My practice is focused exclusively on natural fertility treatments. Why? Because I've been there. My own fertility journey of 5 years of trying along with 3 miscarriages, was a gift in disguise (I can see it as a gift now but I definitely couldn't see this back then!).
This profound journey led me to uncover the true underlying causes of infertility and find my highest level of health and balance. I found out the reasons behind my so-called "unexplained infertility" when no other doctor could see a reason why I couldn't get pregnant or stay pregnant. I'm now a mom of 3 beautiful children, which I recognize everyday as a blessing.
My experience inspired me to help other women and couples, just like you, who are struggling through this fertility journey in search of answers and solutions. I want to share this with you.  This is my passion and purpose in life – To help you bring a healthy baby into this world, while you are at your highest level of health and wellness.  I would be honoured to be part of your journey!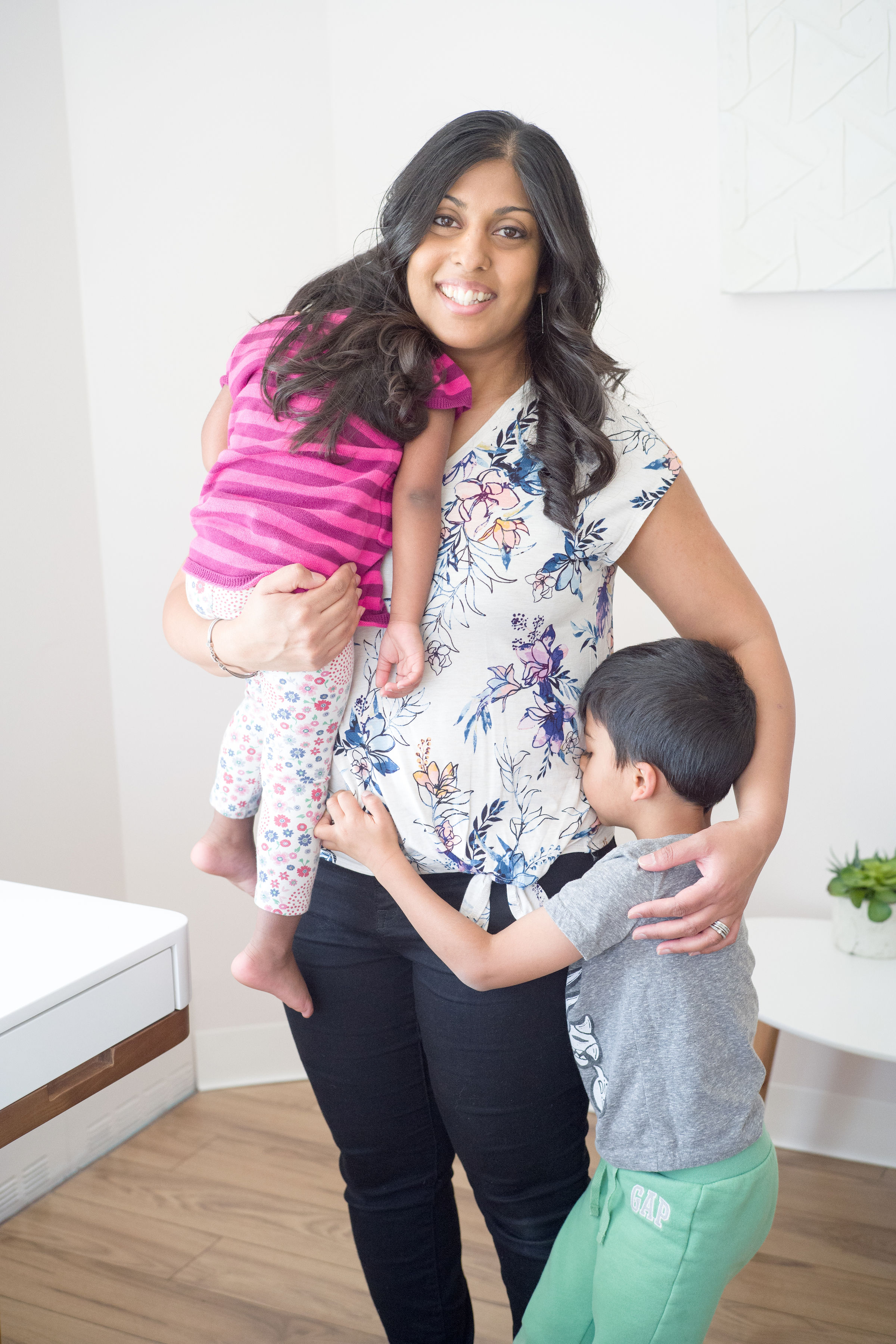 What I do
I am a Fertility Health Coach, but I have 10 years of experience practicing as a Naturopathic Doctor. I recently gave up my Naturopath license (i.e. I am no longer a Naturopathic Doctor) because I was pulled towards working with women all over the world, instead of being limited to seeing clients only where I was licensed (Ontario, Canada). As a Fertility Health Coach with a strong science background, I get to the root of your fertility issues. I evaluate your entire health and lifestyle through a systematic approach of questioning, along with some unique lab testing to uncover potential hidden causes of infertility, hormonal imbalances or nutrient deficiencies. I have a very unique approach to safety and effectively combining a range of complementary therapies, including natural supplements, herbs, nutrition and lifestyle counselling to create a health & fertility transformation plan that is tailored just for you. With so many different options available, my years of clinical experience and skilled scientific background can narrow in on what is most needed for your specific body. I teach you what is going on inside your body so that you really understand the "why" behind the changes that I ask you to make. I gently guide you towards better lifestyle choices. I show you what to eat and what not to eat. I can direct you on what are the most safe and effective supplements to take to support your fertility. I give you tools to decrease your stress. I help you "Awaken" the health and fertile potential within you.
Whatever I can't help you with, I refer to my network of other amazing practitioners who have the same drive and passion to help women on their fertility journey.
My Practice Philosophy
My practice philosophy is based on the fact that the body is a complex integrated system. Everything is connected – body, mind, and soul. You can't just separate your reproductive system, from your nervous system, or your digestive system, or your thyroid, or even your thoughts and your environment. Every little change has a ripple effect on the rest of the body. This idea is what initially inspired me initially to become a Naturopathic Doctor, and what drives me as a Fertility Health Coach today. Symptoms are simply clues to dysfunction in the body. My goal is to delve deep and take a full look at your health so that I can identify the root causes of what is hindering you from from getting pregnant or staying pregnant, and help you transform what's not working for you. The body is capable of healing and the body is capable of creating life – you just need some guidance in the right direction, and that's what I'm here for. By balancing the core foundations of your health, everything else tends to fall into place, including your potential to create life.
Areas of focus
I only work with women (and their partners) who are struggling with infertility/getting pregnant. I particularly love working with unexplained infertility. My deeper work and program is for women, however I do work with male parters who are having issues with sperm quality, or female partners if they are directly involved in the conception process (e.g. acting as egg donor or carrying the pregnancy).
Whether you are trying naturally, or doing fertility treatments such as IVF (In-vitro fertilization) or IUI (Intra-uterine insemination), my approach can be tailored for you.
Why I love What I do
I was inspired to become a Naturopathic Doctor (former) after many years of struggling with my own health and bouncing from doctor to doctor with absolutely no answers and no solutions that would help resolve my recurring symptoms for good. I was told by several medical doctors that they couldn't find anything wrong with me, so they weren't able to offer any solutions (Sound familiar?). When I discovered natural medicine, my life changed. I learned that there is much more to health than the symptoms that you are experiencing. I learned that the body is complex. I learned that my body was capable of healing, provided the right environment. I learned that diet and nutrition and basic lifestyle changes could make a huge impact on health. Fast forward over a decade, and I was again faced with challenges when I wanted to start building my own family. While I thought I was already "healthy" through my years of improving my nutrition and lifestyle, I actually discovered that there were several underlying issues that no other doctor had addressed. My own fertility journey has a happy ending of two beautiful, naturally conceived children, but in the process I also discovered my true passion in life. To help women and couples bring healthy babies into this world, and to help women achieve balance in their bodies and lives. Experiencing motherhood has been THE most heart-filling and transformative part of my life so far. For anyone how wants to experience the same, I want to help you get there. It deeply saddens me when I see people who so desperately want to become parents who can't seem to get there.
That's why I transitioned to working as a Fertility Heath Coach and why I created Awaken Life. This is my life's passion and my personal mission. I was able to transform my struggle into my strength, and my journey helped me learn how I can help others get to the same space. I truly love what I do and hope that I can inspire other women to get to the same place. I truly want you to be holding your baby in your arms, but along with that I want you to be at your happiest and healthiest.
Education and Credentials
I received my Bachelor and Master of Science degrees in Neuroscience at Carleton University in 2005, and completed the 4-year accredited naturopathic medical program at the Canadian College of Naturopathic Medicine in Toronto in 2011.  I practiced as a licensed Naturopathic Doctor for 10 years, after which I gave up my license and am now practicing as a Fertility Health Coach serving women worldwide.
I want to help you get there. The key to your fertility lies within you.
Let's Awaken it!